Recording Studio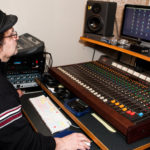 Chip Dee Academy of Music provides private music instruction to students of all ages and at all levels of ability across a variety of areas: vocal, instrumental, composition, arrangement, sound production, engineering and recording.  
We are a fully equipped recording studio capable of doing demos to complete song production. We can provide musicians, arrangements, "Beats", charts, etc. for your project.  In addition we also teach songwriting and have digital recording classes available, taught by a topflight NYC Recording engineer/producer.
Learn ProTools with Chip Fabrizi, PPI Recording
Chip Dee has partnered up with another "Chip", Chip Fabrizi of PPI Recording.com, located in Soho, New York City.  The "Chips Partnership" offers a course in basic recording techniques at the Chip Dee  Academy of Music. Chip Fabrizi is a professional  engineer with over 20 years of experience and a degree in Music.  Classes will be held weekly with a maximum 6 students per class.  Each class is 2 hours. The total course is 8 hours over 4  weeks.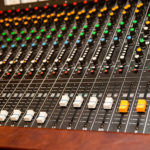 Students will be starting from scratch.  No previous experience is necessary. The classes will cover microphone technology, how to record vocals, how to mic drums and other instruments.  You will be recording  tracks and mixing using Pro Tools software like Midi Basic and Peak Pro.
Students will get "hands on" experiences in a professional working recording studio and environment with professional engineers and producers.